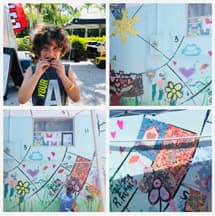 June 14, 2019
On May 28th, we had the privilege of participating in the Bayshore Bash. We joined The Sunshine Kids Foundation, who partnered with A. Jaron Fine Jewelry, in a joint effort, to help children battling cancer.
Congratulations to the Sunshine Kids Foundation!
The Bayshore Bash was a great success ,and special thank you to the Sunshine Kids and supporters for the wonderful review of Chloe's Cookies!